Solved: Sky email with Android tablet "Couldn't open connection to server"
Solving connection issues with Sky.com email on a Huawei Mediapad T9 Android Tablet / Phone by following these steps. In particular the "Couldn't open connection to server" message which is all to do with the server name setting.
Server: Set this to smtp.tools.sky.com
Port: 465
Tap the Security type arrow and select SSL/TLS
Tick Require sign-in
Username: this is your sky email address eg. mymail@sky.com
Password: the sixteen character password from your Sky account
Click Done.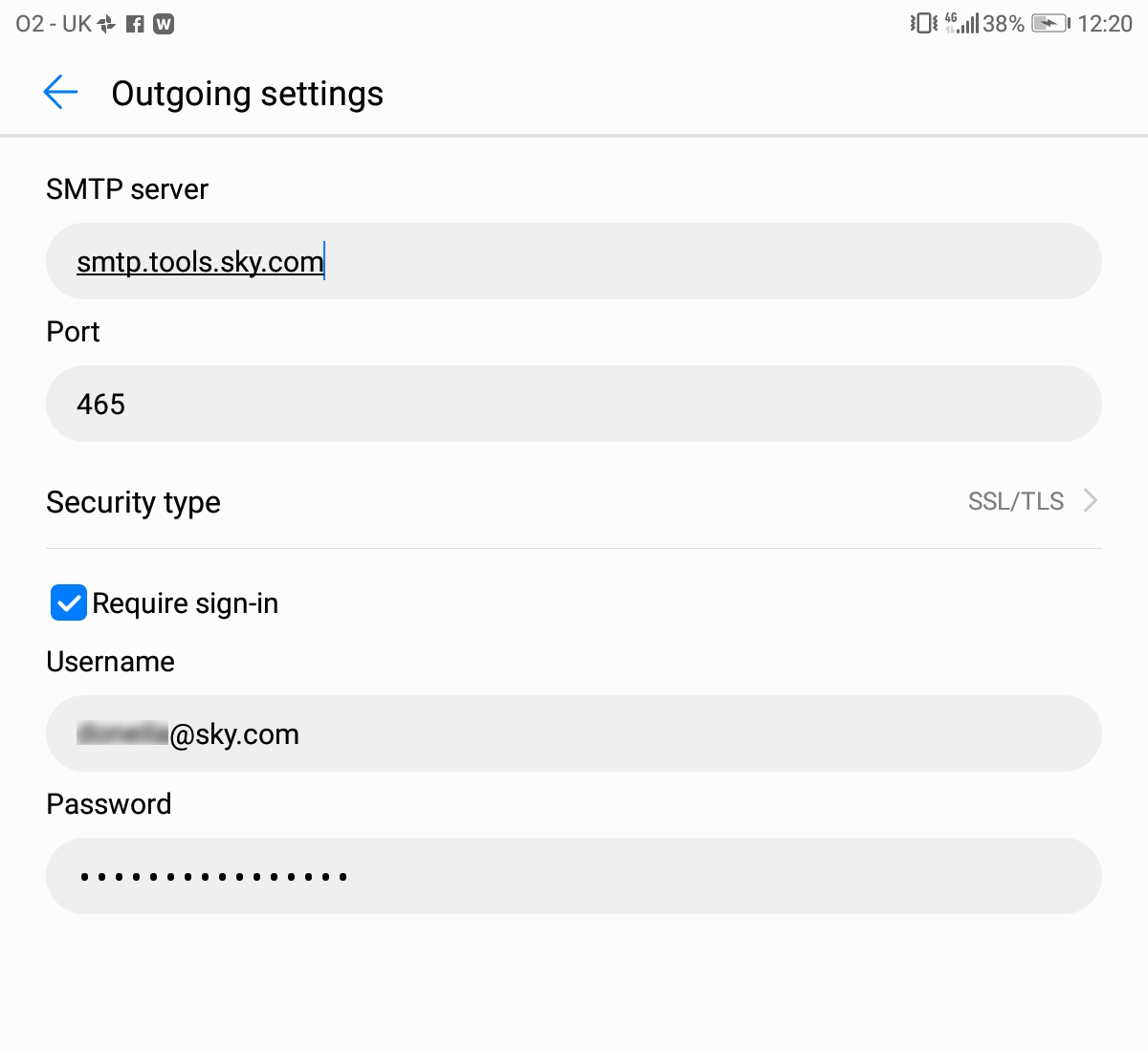 Solution to Cannot safely connect to server in Incoming Settings.