Solved: Connecting Outlook securely via POP3 to a cPanel server"
You must have the email address and the password for the email account.
Accuracy is essential here, a missing dot or a semicolon instead of a colon or any other error will cause this all to fail. What we want is to see the two green ticks at the end, if you see those then you've done a great job!
1)

Close Outlook if it is already running. In the search box next to the Start button in Windows 10 type 'cont' (without the quotes).
2)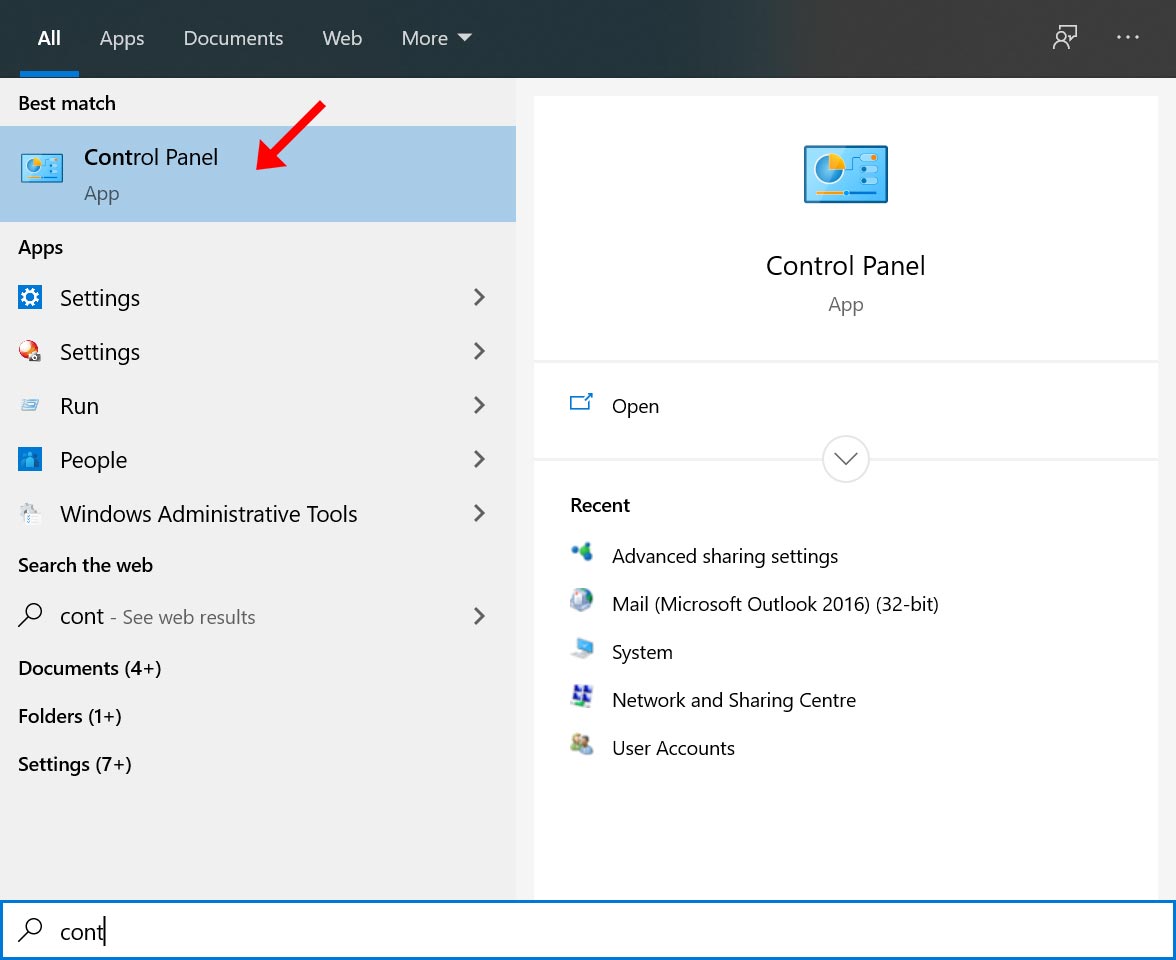 Click Control Panel
3)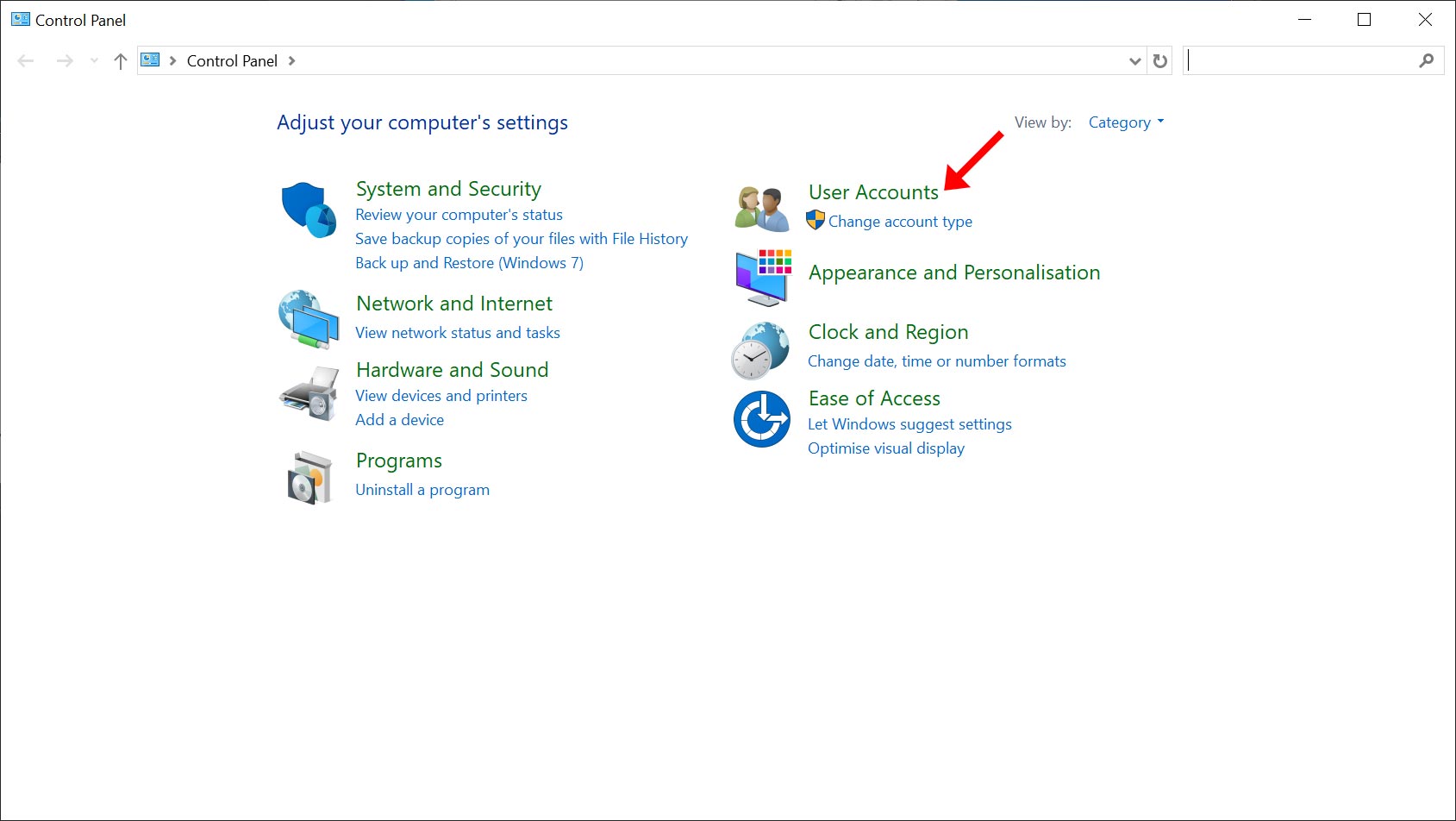 Click User Accounts
4)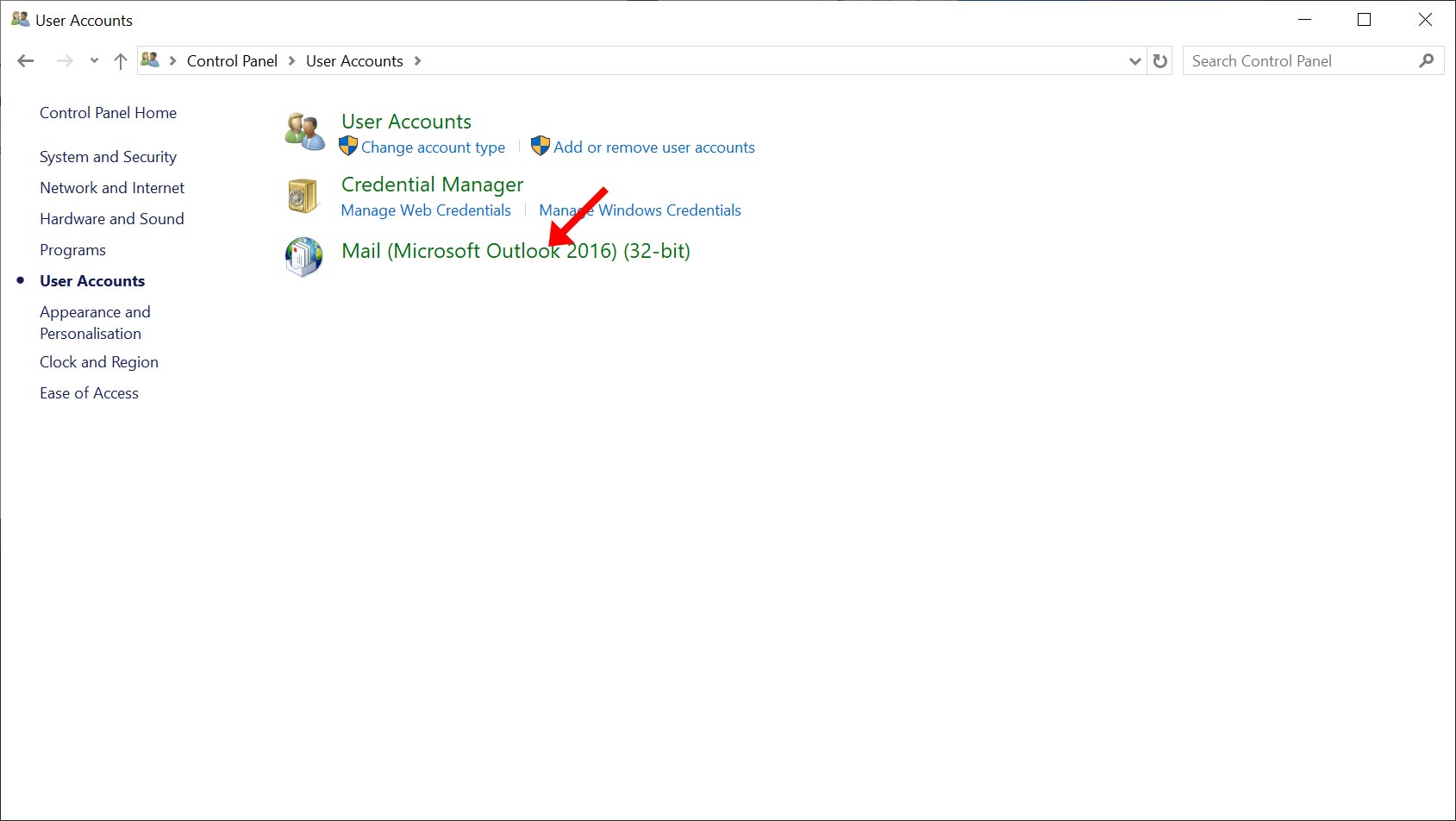 Click Mail (Microsoft Outlook ....) (32 bit) and go to step 8 or if at this point you can't see the Mail (Microsoft Outlook ....) (32 bit) option then start Outlook.
5)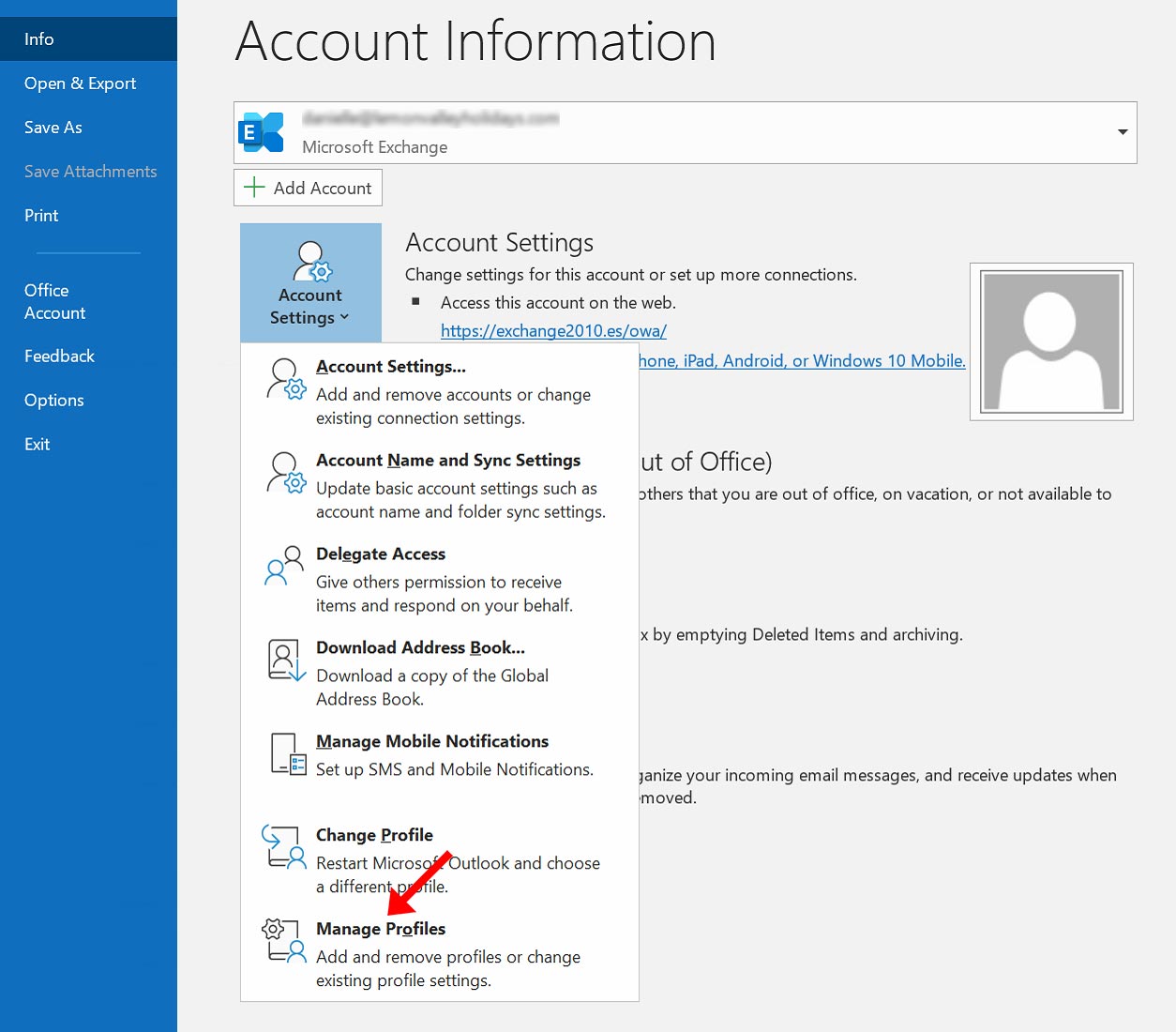 Goto File / Account Settings / Manage Profile.
6)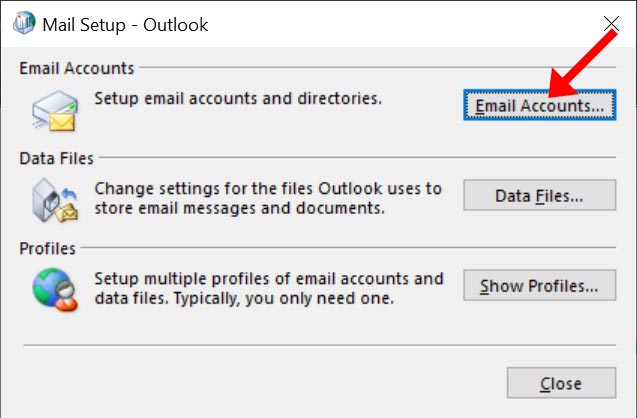 Click Email Accounts
7)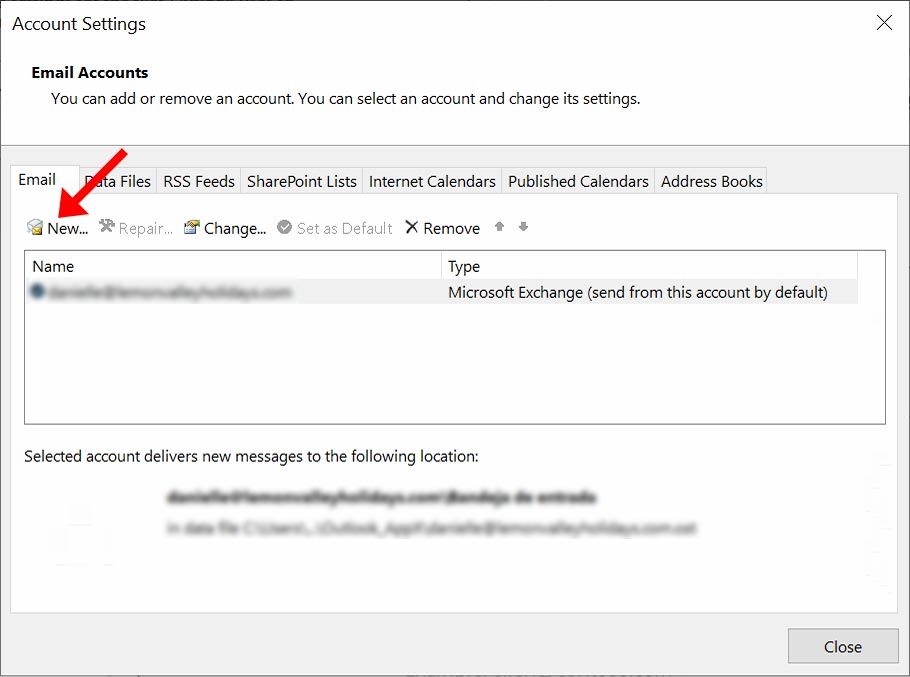 Click New then skip to step 9
8)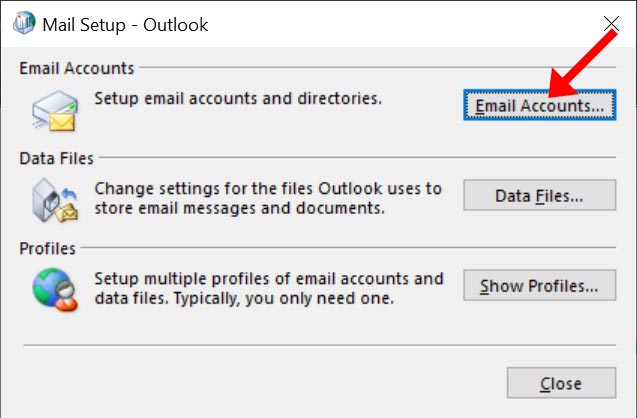 Click Email Accounts
9)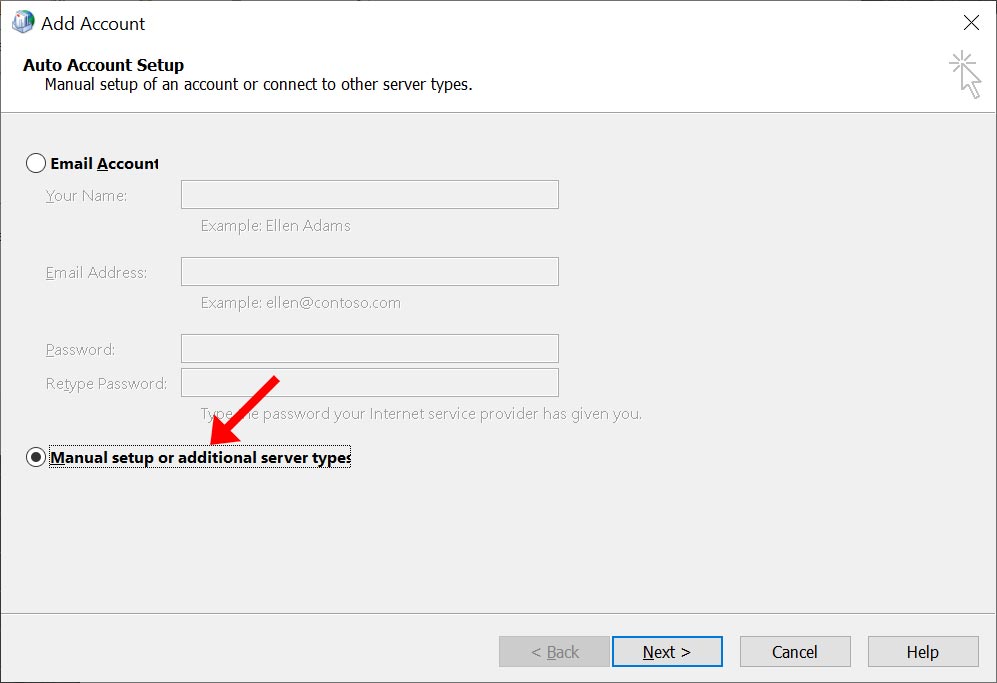 Select Manual setup and click Next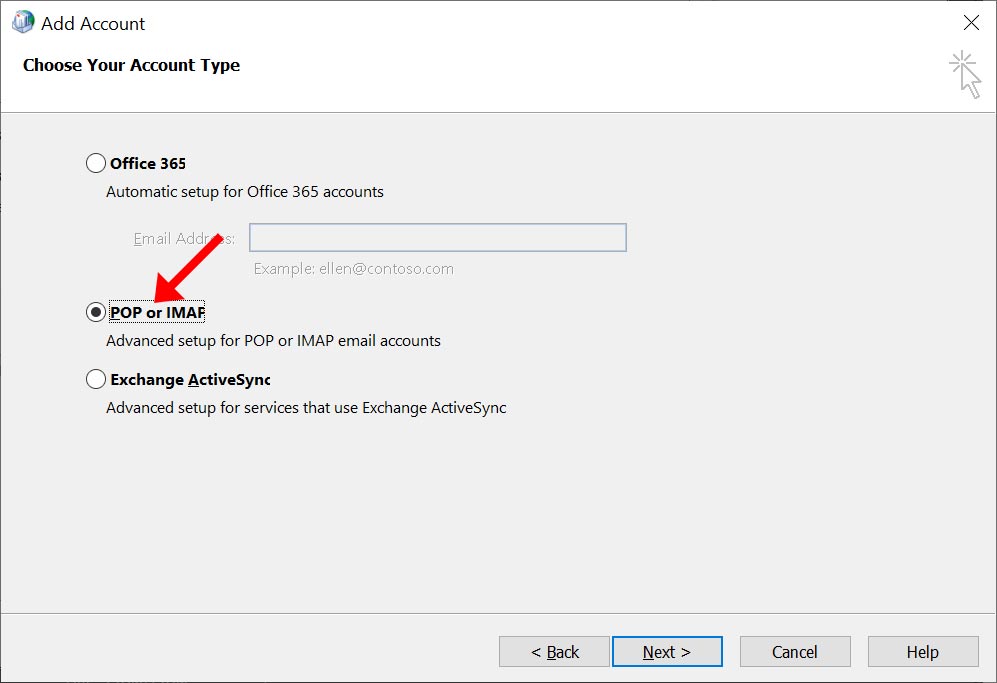 Select POP or IMAP and click next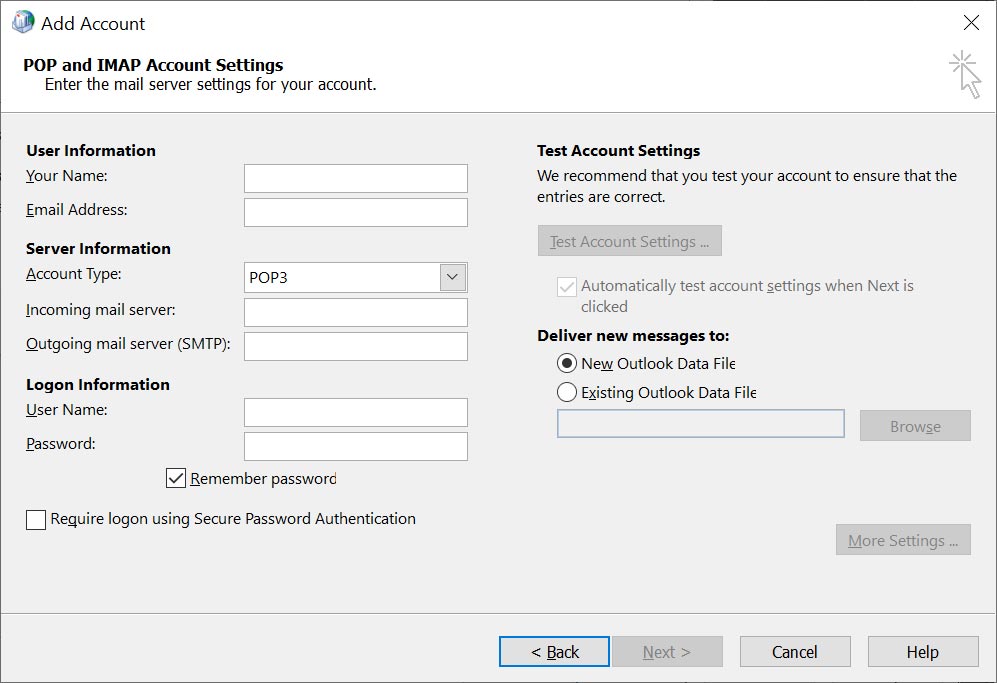 This is the 1st form to fill in - you must fill in all six white boxes - see below...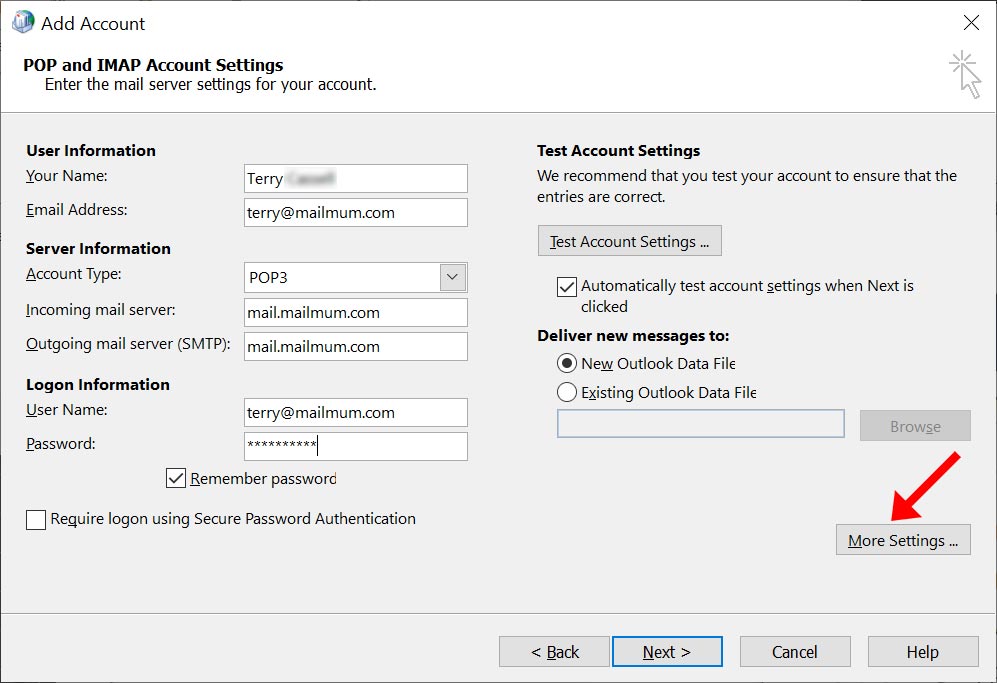 Enter your name in the 1st box,
email address (the one we are setting up) in the 2nd.
Leave POP3 selected in the drop-down
The Incoming mail server is 'mail.' (without the quotes) followed by the last part of your email address (the text after the @ symbol - including any dots).
The same goes in the Outgoing mail server (SMTP) box.
The User Name is your email address (Outlook may have already done this one). Enter your password then click More Settings...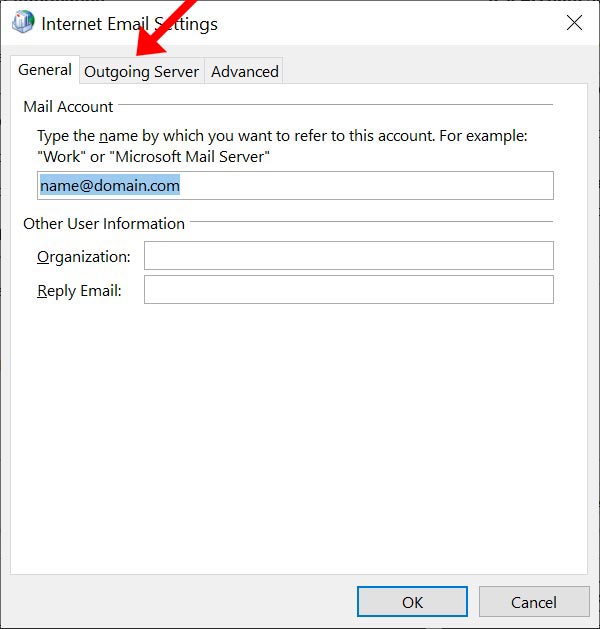 Nothing to do here, mine shows name@domain.com, yours will be different which is fine, just click the Outgoing Server tab at the top.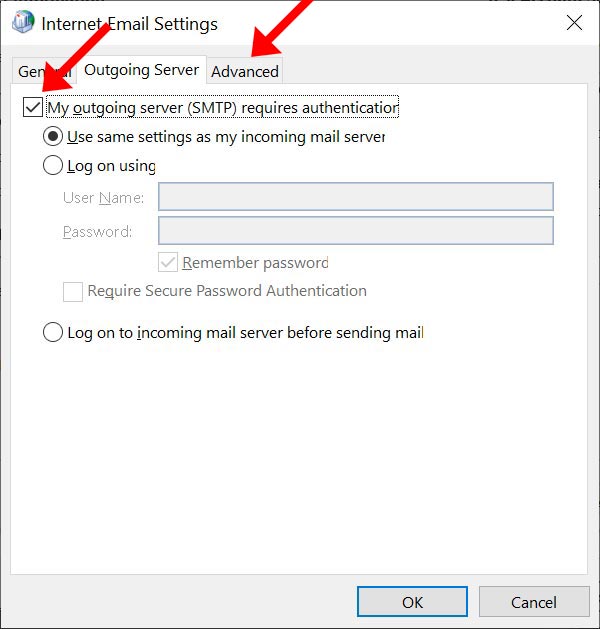 Make sure the 1st box is ticked then click the Advanced tab.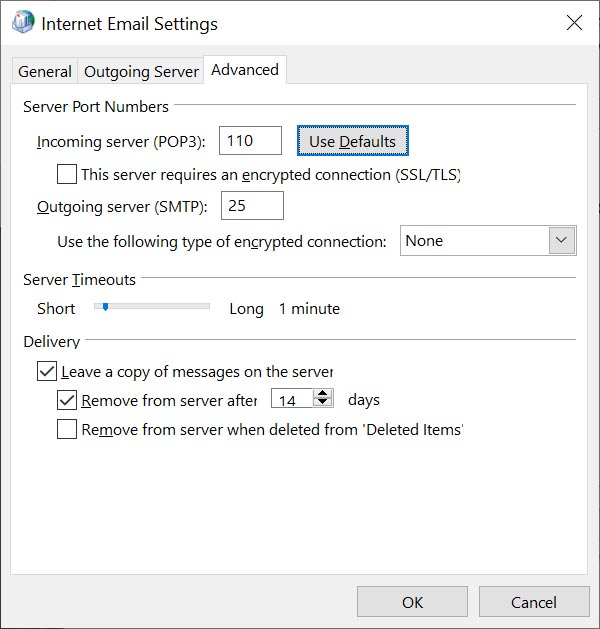 This is the next form to fill in, there are 8 things you have to do or check...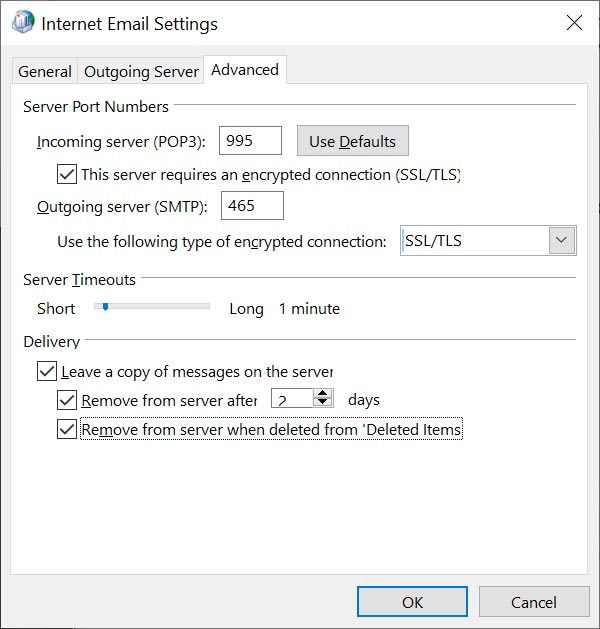 This is one I did earlier, yours needs to look exactly the same. So it's four ticked boxes, SSL/TLS selected, Server Timeouts - we just leave that one, set Remove from server after 2 days. Then click OK.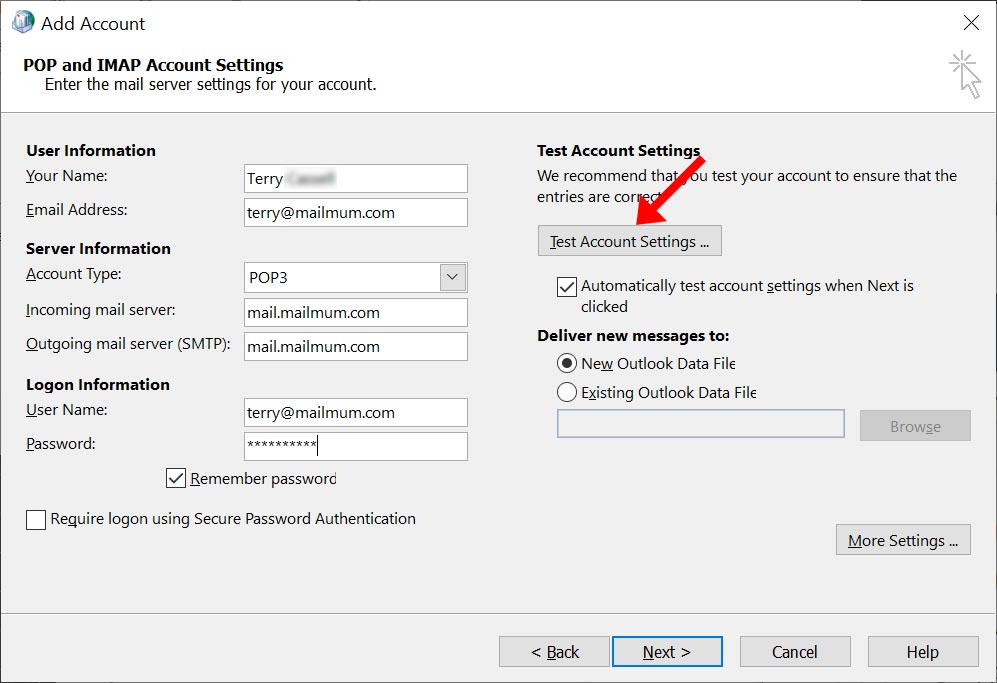 Click on Test Account Settings ... - anxious moment here...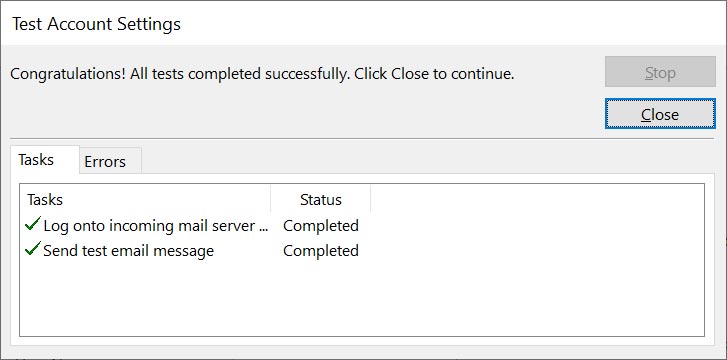 Yay! These are the two green ticks.
Now click Close then Next, untick the setup my mobile box and click Finish. Now you can start Outlook and there is just one more thing to do...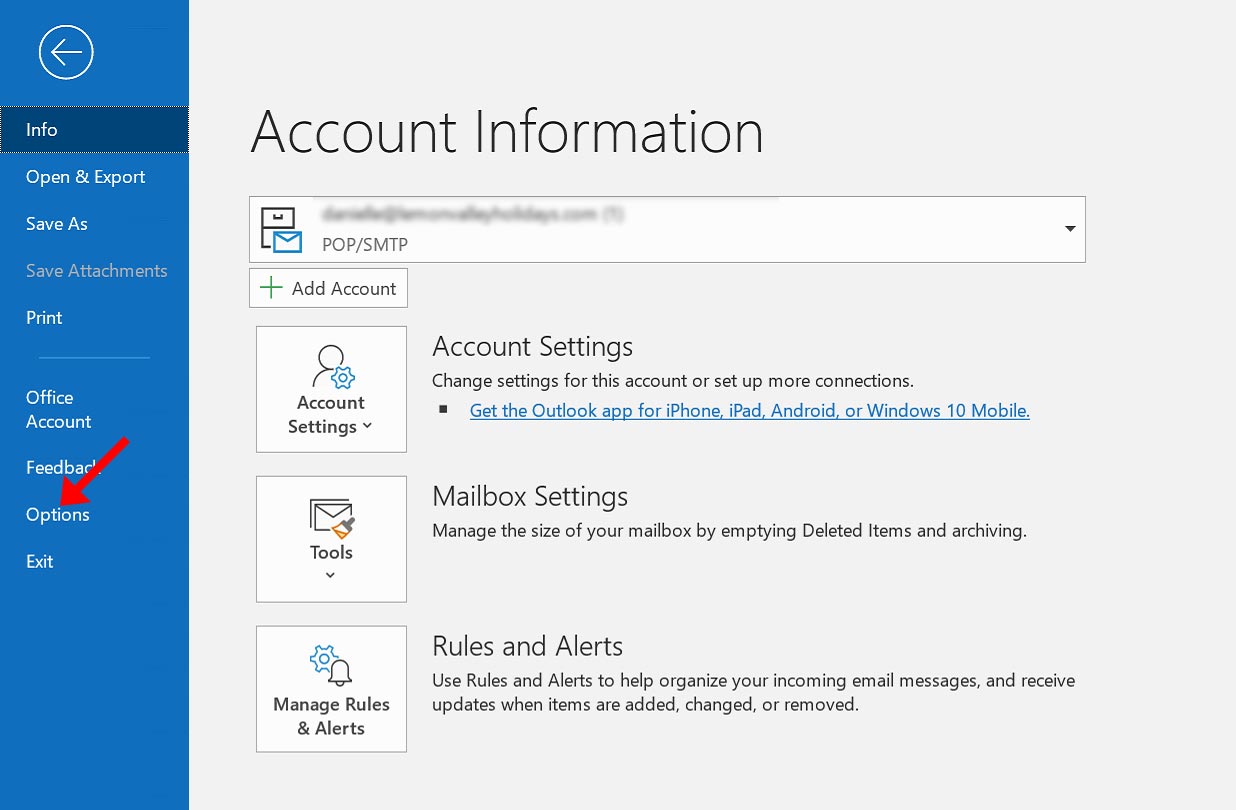 Click the File menu and select Options.
Click Advanced then scroll down and click Send/Receive.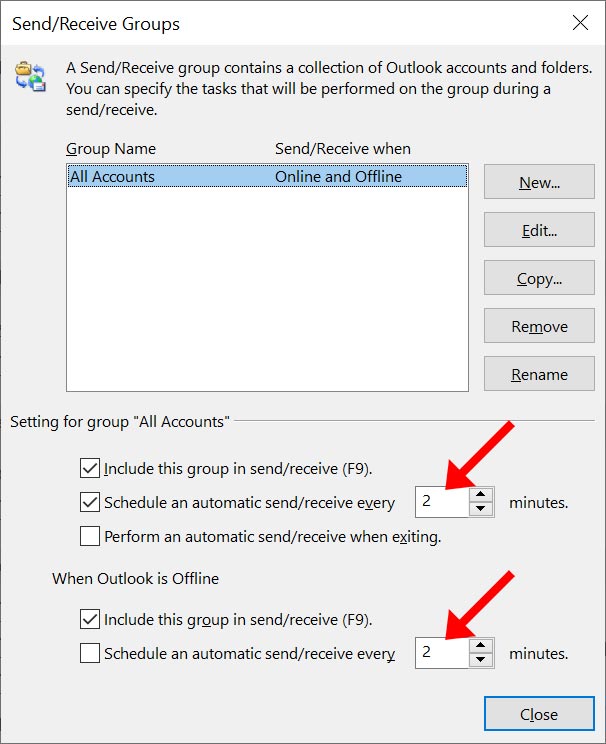 In the two boxes change 30 to 2 and click Close and then click OK.